When product information is accessible and accurate, your business wins.
What is GDSN?
The Global Data Synchronisation Network (GDSN) is the world's most extensive product data network. The network enables all businesses, regardless of the market they operate in, to transparently share high-quality information about their products.
Which is exactly what other companies are after: reliable and up-to-date information about the products on offer - so as to share the benefits with consumers and patients.
Using GDSN, product data are automatically uploaded, maintained and shared. 
This gives companies' business partners immediate access to complete and up-to-date information with a view to trading products on the local and global markets.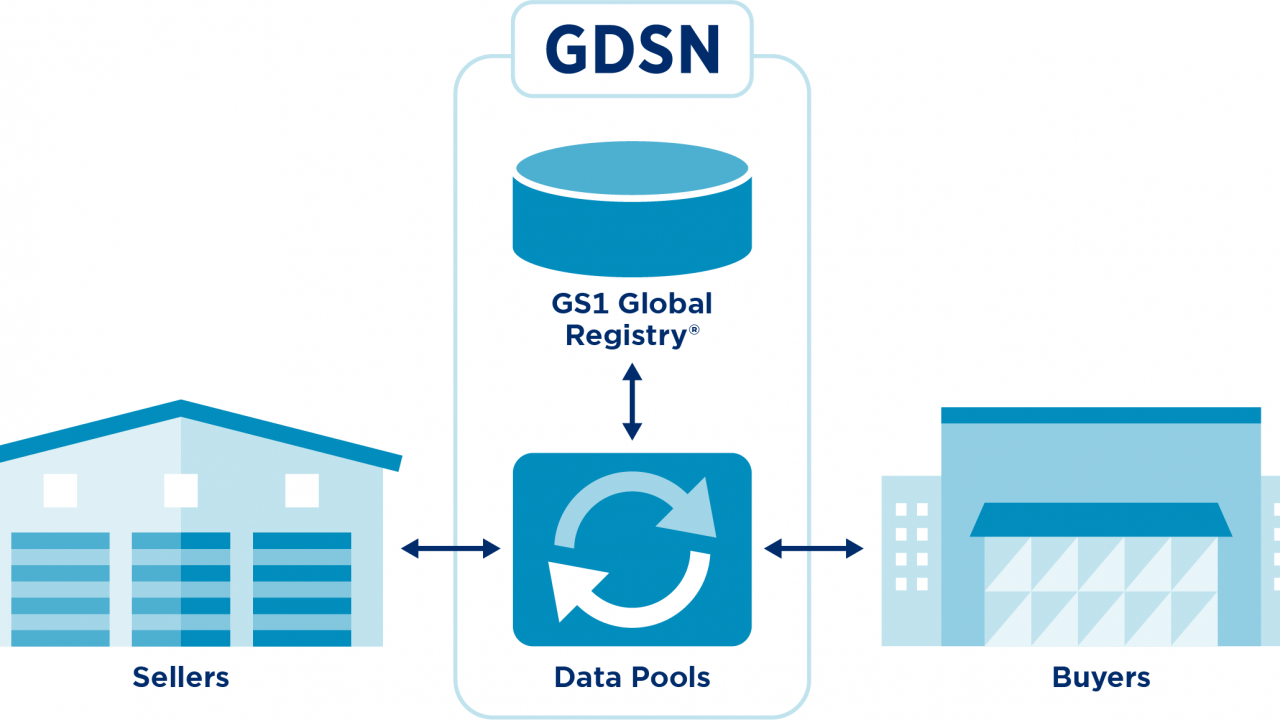 44
certified data pools worldwide
839
suppliers and retailers connected in Belgium and in Luxembourg
340K
GTINs registered in the GS1 Belgilux data pool
Discover the benefits of GDSN :
Reduced administrative workload
Avoid multiple entries and updates and operate more efficiently. 
Swift market access
Speed up the market introduction of new products thanks to the increased visibility provided by the GDSN. 
Less costs
With less human intervention, you avoid order and billing errors, not to mention stock shortages. In a nutshell, fewer pointless expenses!
Improved stock management
Manage your stocks more efficiently and make the most of the enhanced traceability of products, improved visibility, better reporting practices and greater reach of your products in the sector as a whole. 
Offline as well as online!
Courtesy of GDSN, you get to automatically publish all product changes in a way that is instantly visible to all of your business partners, online and offline. 
One-to-many
Use GDSN as THE central location where you enter your product data once, before publishing them anywhere. 
Sign up and get started now!
Find out more about the GDSN-standard , its specific features and characteristics.
Start exchanging your product data via the GDSN now and discover our tools and solutions in our product catalogue.
Read the testimonials
Still not quite convinced? Discover the testimonials of international companies using GDSN.