De Doe-Het-Zelf-, Tuin & Diersector is de laatste jaren enorm veranderd. In de strijd om de veeleisende consument tevreden te stellen, is omnichannel een noodzaak. Eén van de gevolgen hiervan is dat de vraag naar productartikeldata steeds maar blijft groeien.
Om deze uitdaging aan te gaan heeft de sector nood aan een meer efficiënte en transparante waardeketen waarin logistiek en 'commerce' op elkaar zijn afgestemd. Alles begint bij het uniek identificeren van je product. Correcte productgegevens en een efficiëntere verwerking van terugzendingen zijn daarbij onontbeerlijk.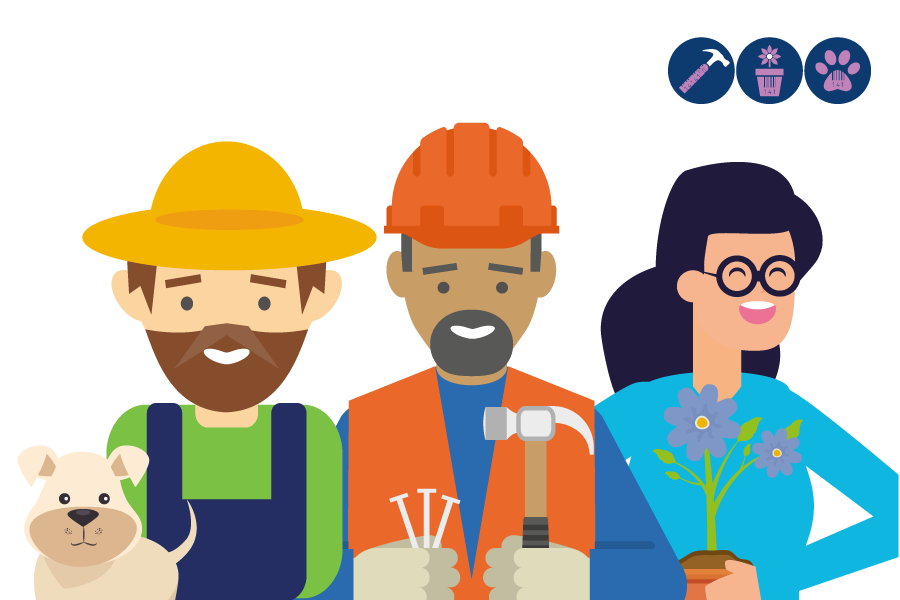 Hoe kunnen GS1 standaarden je helpen?
Het GTIN (vroeger EAN-code) identificeert een product uniek voor verkoop in de winkel of online. 
Een barcode zorgt ervoor dat jouw product gescand kan worden aan de kassa, of dat jouw pallet gescand kan worden bij verzending of ontvangst. Alles begint met een goede identificatie van jouw handelseenheden!
 
Met het Global Data Synchronisation Network (GDSN) kan je wereldwijd correcte en up-to-date productgegevens uitwisselen met jouw handelspartners.
Via het netwerk synchroniseer je logistieke- en etiketinformatie alsook links naar digitale bestanden (foto, SDS, DoP,...) met handelspartners.
Met GS1 Electronic Data Interchange (EDI) kan jouw computersysteem transactiegegevens met de computersystemen van je handelspartners uitwisselen. Vereenvoudig je processen met een elektronische verwerking van commerciële, logistieke of financiële gegevens.
 
Hoe werkt de sector?
Ontdek welke bedrijven vertegenwoordigd zijn in de Benelux Doe-Het-Zelf, Tuin & Dier deelnemersorganisatie.
Er zijn verschillende comités en werkgroepen die de sector adviseren. Zoek uit wie ze zijn en wat ze doen.